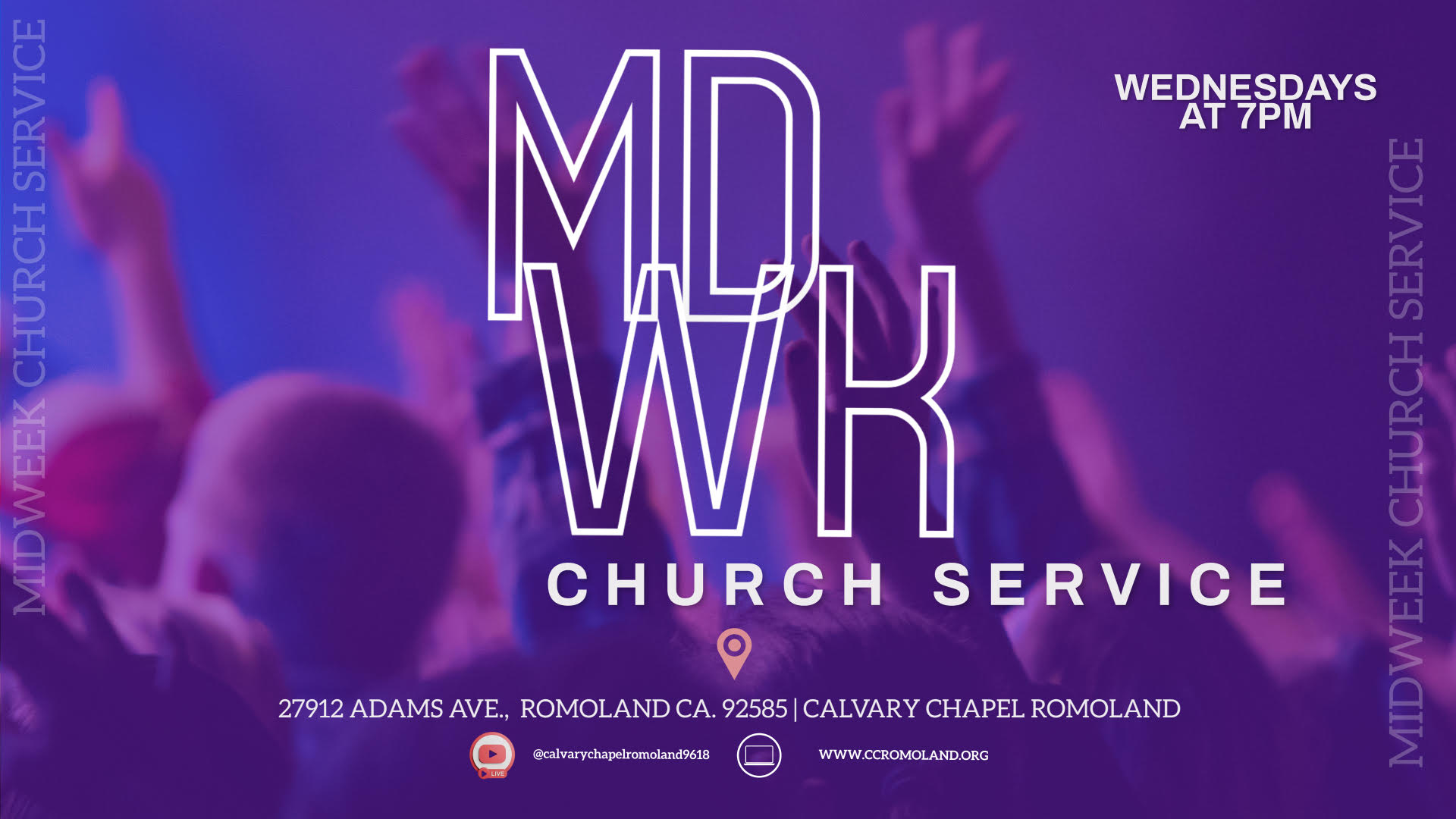 Our midweek service at Calvary Chapel Romoland is a great time to come and get refreshed between Sundays. Join us for worship, the Word of God, and fellowship.

Worship and the message starts at 7pm in our main sanctuary.

If you are unable to visit in person you can join us live from our youtube channel Here.

For more information call (951) 943-7097.